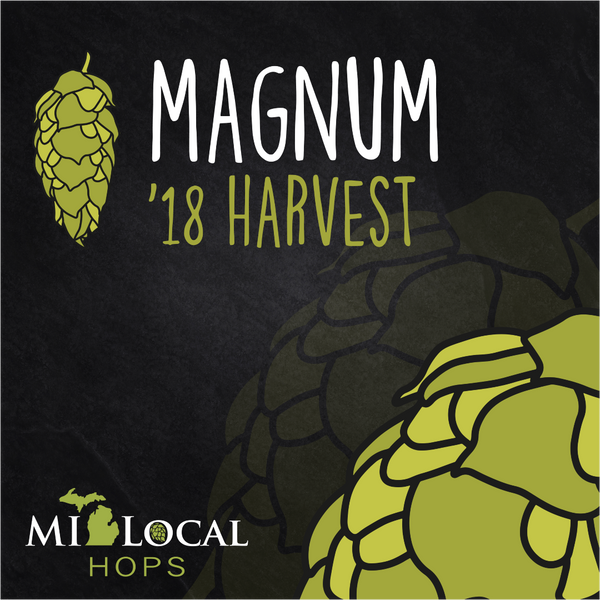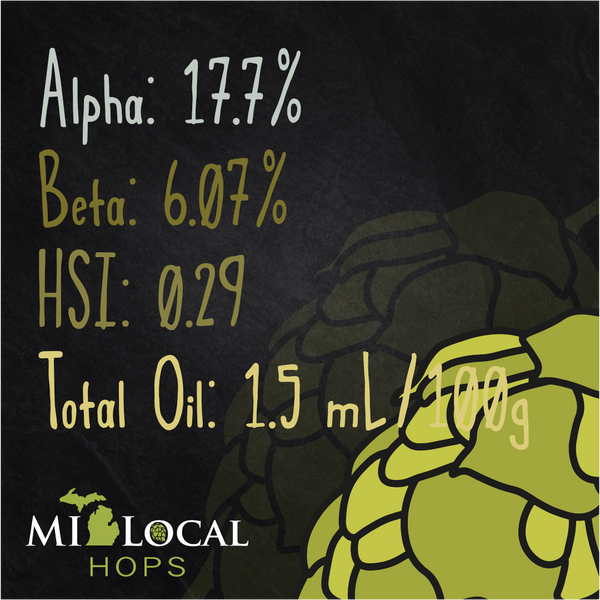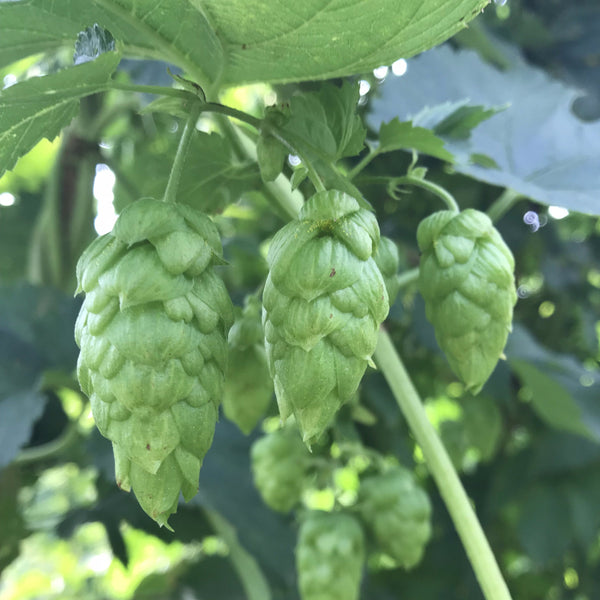 Michigan Grown Magnum hops are the perfect hops for bittering. These massive cones are grown one mile from Elk Lake in Williamsburg, Michigan on H & H Farms. 
Stats for 2018 Magnum
Alpha: 17.7%
Beta: 6.07%
HSI: 0.29
Total Oil: 1.5 mL/100g
MI Local Hops specializes in Michigan Grown Hops. Currently, we manage 8 acres of Magnum hops at H & H Farms in Williamsburg, MI. High volume orders that require freight shipping can be ordered through orders@milocalhops.com. 
If you would like to contract hops please contact Mike at Mikem@milocalhops.com