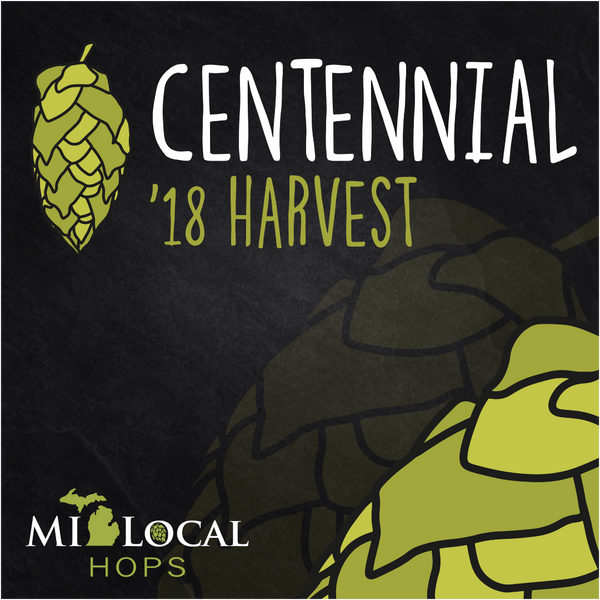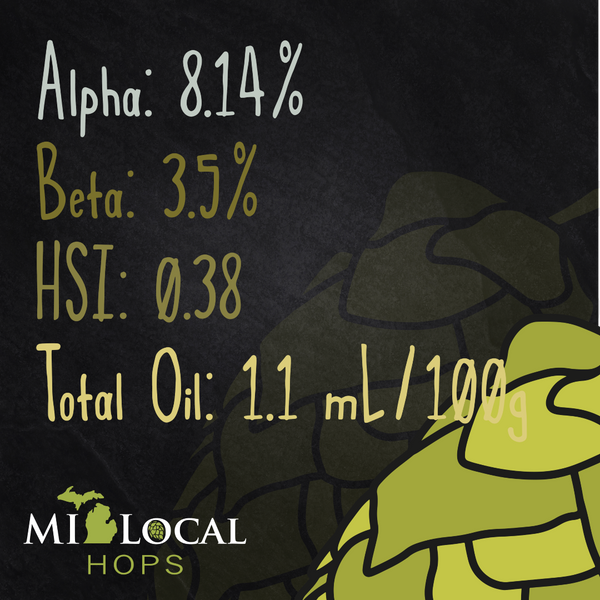 Michigan grown Centennial hops continue to impress. The longer they stay in the ground the more consistent and stable they become. This was our third year growing Centennial and we couldn't be happier with the results. 
Stats on 2018 Centennial
Alpha: 8.14%
Beta: 3.5%
HSI: 0.38
Total Oil 1.1 mL/100g
If you are looking to purchase Centennial hops by the pallet we are more than happy to work with you directly. We can package up to 1100 lbs on a pallet and large volume purchases come with discounted pricing. Please feel free to email Mike at Mikem@milocalhops.com for large volume purchases!