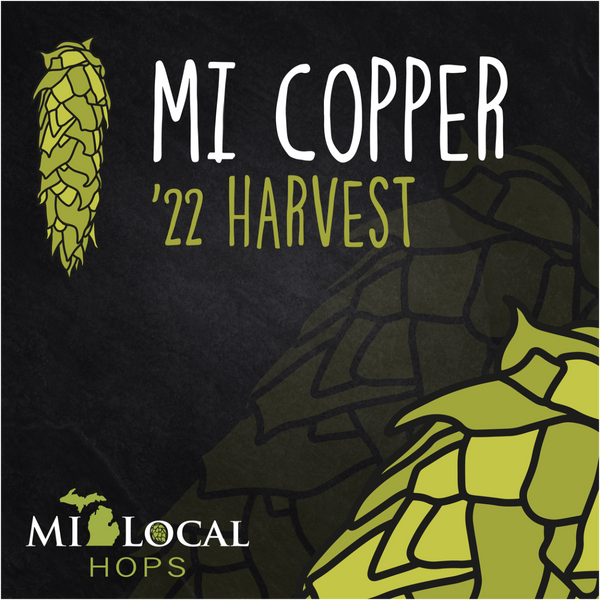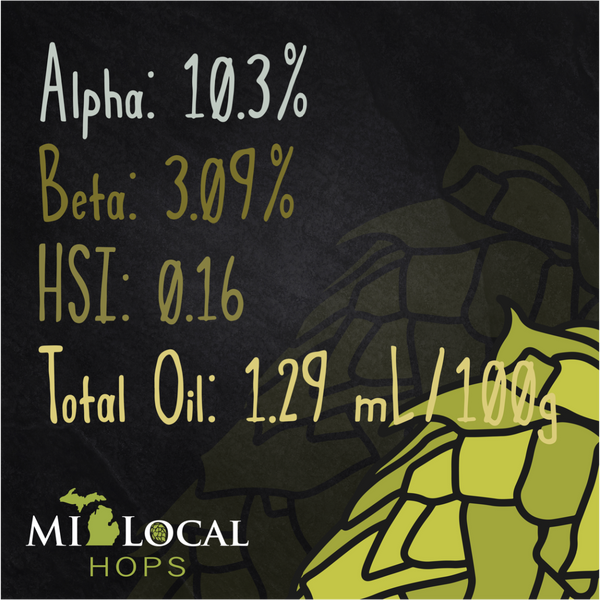 MI Local Hops is the largest grower of Michigan Copper in the United States. This hop is extremely versatile and was developed by Great Lakes Hops in Zeeland, MI. This is our best selling hop and has had a positive impact on our farm.
The hop thrives in late and dry-hopping additions. Our Michigan Copper plants are mature and have been in the ground for over four harvest seasons. The feedback we've received from brewers about aroma has been a mix of Pineapple and Stonefruit. We've had numerous customers develop beers around this hop that have gone to distribution and stayed in distribution.
Michigan Copper has been the hop that has helped us compete in a proprietary dominated marketplace. We love it, our customers love it, and we hope you do too! 
Michigan Copper SOLD OUT in 2017, 2018, 2019, 2021
2022 Michigan Copper Stats
Alpha: 10.3%
Beta: 3.09%
HSI: 0.16
Total Oil: 1.29 mL/100g