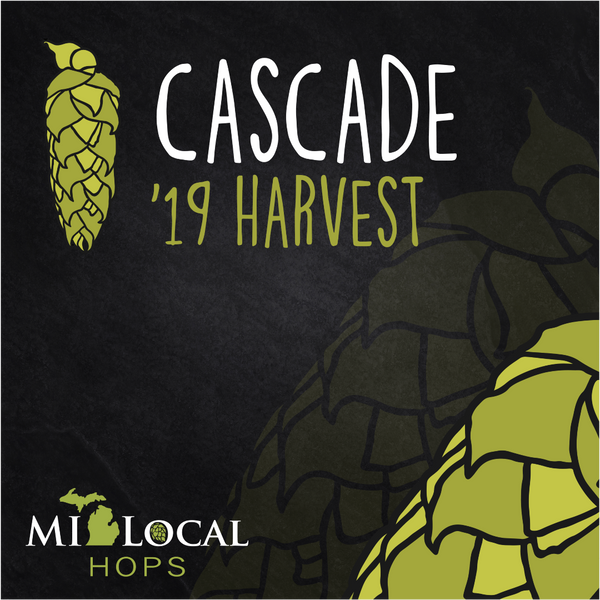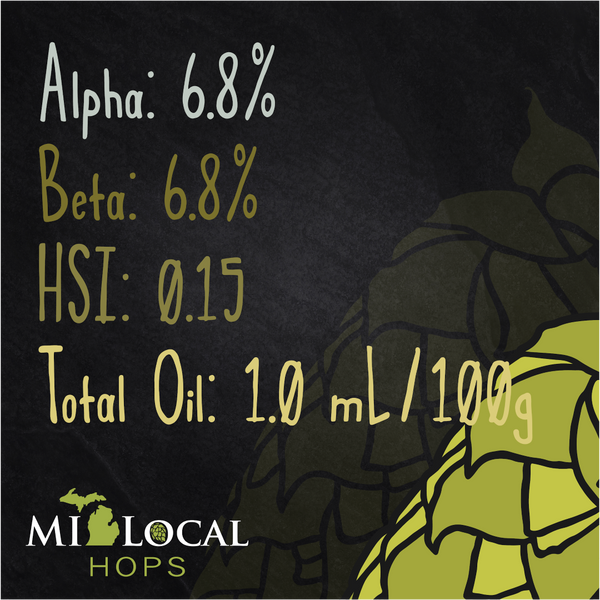 Michigan grown Cascade hops are available at discounted prices. We grow Cascade here on our farm at its on the Mount Rushmore of American Grown Hops. Cascade yields extremely well all over the US which is why many growers (including us) put so much of it in the ground. Michigan Cascade is extremely consistent when it gets into its mature years and its aroma profile can cast off scents of Grapefruit, Lemon, and Lemon Grass. 
We are consistently offering deals on Cascade so feel free to contact us directly at orders@milocalhops.com if you'd like to purchase large volumes. We're ready to ship as soon as we get the call. 
Stats on 2019 Cascade
Alpha: 6.8%
Beta: 5.9%
HSI: 0.15
Total Oil: 1.0 mL/100g
Fun Fact: 
MI Local Hops Cascade has been used in Founders "Harvest Ale" from 2016 through 2019. 
MI Local Hops Cascade is currently used in the "Burning River Pale Ale" brewed by Great Lakes Brewing Company in Cleveland, OH.